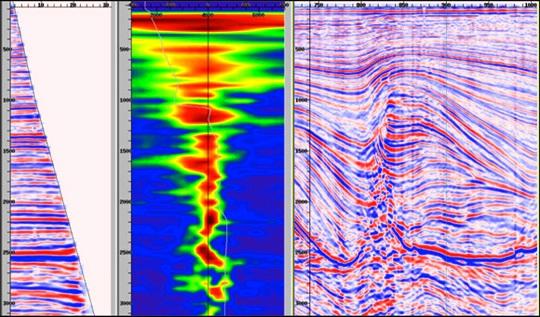 Geological modelling and interpretation Services
BLC provide the industry-leading capability for the construction and interpretation of 3D geological models. We carry out seismic interpretation using latest software tools and advanced attribute sets, which allow us to interpret even large surveys with high efficiency and accuracy.
Challenges in the following areas:
Clastic and Carbonate Reservoir Evaluation
Detailed or "Quick-Look" Core Description
Sample, Core and Outcrop-Based Sedimentology.
Depositional Model Driven Facies Interpretation.
Petrography and Diagenetic Analysis.
High-Resolution Sequence Stratigraphy.
Fracture Characterization and Prediction.
Multi-Scale 3D Structural Modeling.
2D and 3D Mapping.